Parent-Teacher Conferences Sign-Up for K-6 Now Available
Monday, November 4th -- 4:00-7:30 p.m.
Thursday, November 7th -- 1:00-7:30 p.m.
Online sign-up for K-6 parent-teacher conferences is now available.  Click Here to access the online calendars to schedule a 15-minute conference with your student's teacher.  
Select the name of your student's teacher to view the available conference time slots.  As time slots are selected by parents/guardians, they will be removed so only the time slots still available will be listed.  Please sign-up for only one conference time slot per student.
Parents/Guardians without internet access, or those needing assistance, please call your student's school building directly to sign up for a time slot.
| | | |
| --- | --- | --- |
|   | Harding Elementary | 641-421-4406 |
|   | Hoover Elementary | 641-421-4408 |
|   | Jefferson Elementary | 641-421-4411 |
|   | Roosevelt Elementary | 641-421-4415 |
|   | Lincoln Intermediate | 641-421-4423 |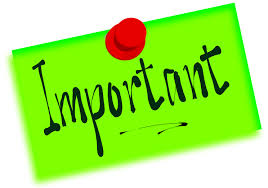 NO SCHOOL for PK Students - Friday, October 25, 2019
There is no school on Friday, October 25 for PK Students -- this a Professional Development Work Day for Staff.
MCHS Chromebook Information for Parents & Students
Numerous Chromebooks have not been assigned yet to Mason City High School students for the 2019-2020 school year.  Here is the information on the distribution plan and the expectations of students receiving and having a Chromebook.  If you have any questions, please contact the high school at 641-421-4431.
Completing Handbook Agreement
Before receiving a Chromebook, all parents/guardians and their student must sign the agreement located at the end of the Chromebook handbook.

You have two options for signing the Chromebook handbook agreement;
Receiving Chromebook
Come to the MCHS IC to pick up your Chromebook, charger, and sleeve.  
Openings Still Available -- 4-Year-Old Preschool Program
Registration is currently open for the 2019-2020 school year and the Mason City Community School District is still accepting applications for its 4-year-old Preschool Program.  This program is at no cost to families and transportation is available.  This program is for 4 year old students only.  Students have to be 4 by September 15, 2019.  A birth certificate is required for proof of age when applications are submitted.  Please contact Lisa Christianson at 450-5300 for an application or with questions.
4-Year-Old Preschool Registration Informational Flyer
Inscripción informativa de 4 años de edad, volante informativo
Public Notice - Level I Investigators
The Board of Education approved the Level 1 Investigators at their meeting on Monday, August 19, 2019.  
In accordance with Chapter 102 of the Iowa Department of Education School Rules of Iowa, the following are the Level 1 investigators for the Mason City Community School District:
Tom Drzycimski, 641-421-4403
Heidi Venem, 641-421-4403