Mohawk Homecoming 2017 - Powder Puff Game
"Mohawks Got Game!" 2017 Homecoming kicks off Sunday evening, September 24, with the annual senior girls vs junior girls Powder Puff football game at Mohawk Stadium.  Admission is $5 for adults and $3 for students, with proceeds going to Natural Disaster Relief Efforts!  Come out and join the fun, observe the football talents of the senior and junior girls, the "cheer squad" talents of the senior and junior boys as they cheer on their teams, raise funds for a great cause and help the Mohawks kick off Homecoming Week!  
Go Mohawks!
#MohawkPride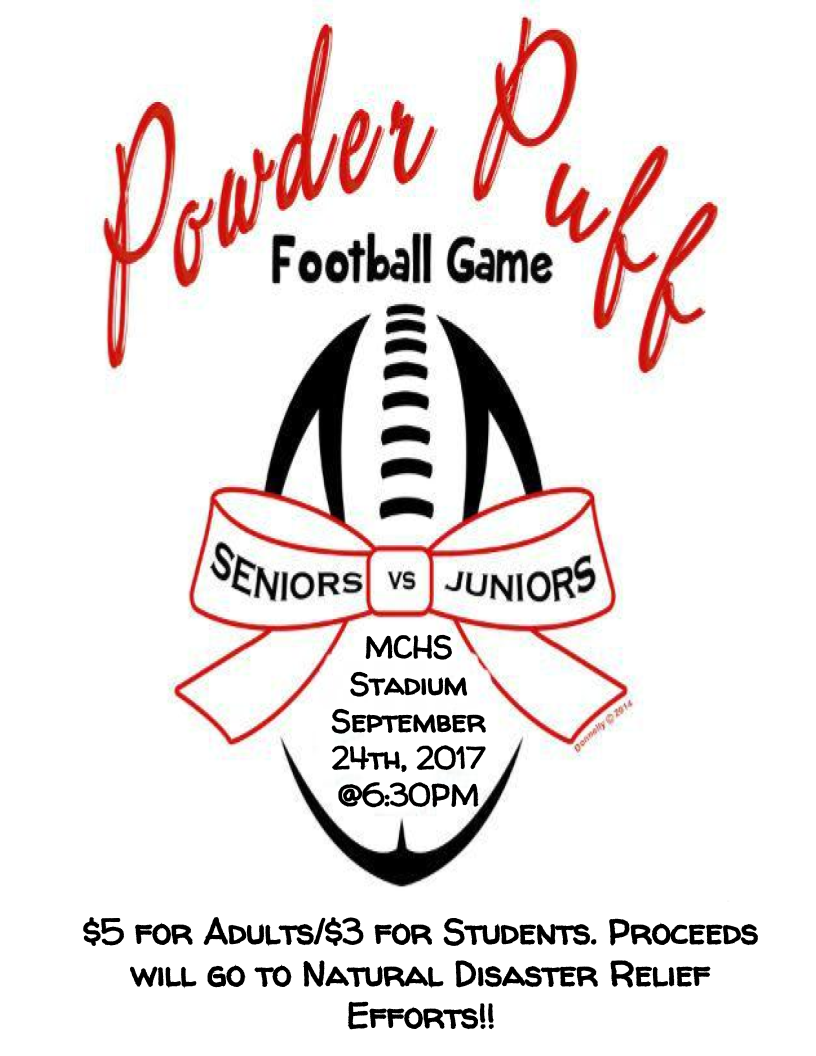 Public Notice - Wellness Policy
March 2017 the district Wellness Committee reviewed the district Board Wellness Policy and provided revisions and recommendations to the Board of Education.  These revisions were presented to and approved by the Board of Education at their meeting held on April 17, 2017.
Board Policy 507.9 Wellness Policy
4-Year-Old Preschool Program Pre-Registration for 2017-2018 Now Open
Pre-registration for 2017-2018 is now open for the Mason City Community School District 4-year-old preschool program and openings are still available. Children who will be four years old on or before September 15, 2017 are eligible for this program which is provided to families at NO cost. This program is located in three of the district's facilities: Harding Elementary Hoover Elementary and Jefferson Elementary. Each facility has a morning session and an afternoon session, with enrollment limited to 20 students per session.
To request pre-registration materials for this program or with questions about this program, please contact Lisa Christianson at 641-450-5300.  Proof of child's age (birth certificate) is required.