Parent Survey Request from Iowa Department of Education
Part B of the Individuals with Disabilities Act (IDEA) requires states to report the percent of parents with a child receiving special education service who report that schools facilitated parent involvement as a means of improving services and results for children with disabilities.  This year, the Iowa Department of Education is gathering this data as a census for both students with and without a disability using a four-question survey.  Please access the letter below for additional information about this data gathering and the link to complete the survey.
Important Health Information from Cerro Gordo County Department of Public Health - April 20, 2018
Cerro Gordo County Department of Public Health notified the Mason City Community School District of a case of pertussis (whooping cough) which has been identified at the Mason City High School. Cerro Gordo Public Health has asked the District to share the information in the attached letter and fact sheet with parents/families and staff at Mason City High School. As you will note in the attached information, if you would like further information, please contact Cerro Gordo County Public Health through the contact information provided in the letter.  Thank you.
Annual District-Wide Walk-A-Thon Planned for May 4, 2018
The annual Mason City Schools District-Wide Walk-a-Thon fundraiser is underway and will culminate with a day of walking and activities at all of the schools in our district on Friday, May 4, 2018. This fundraising event is organized in conjunction with the PTO/Parent Organizations for all K-12 buildings and all proceeds from this "healthy" fundraiser go directly to the PTO/Parent Organization at each building. Past proceeds have been used for field trips, classroom materials, activities, and technology.
Donating is easy!  You may donate directly through a student when they ask for pledges from family/friends/co-workers. You may drop off your donation directly to your student's building office or you may also make credit/debit donation online at http://ia-masoncity-lite.intouchreceipting.com/.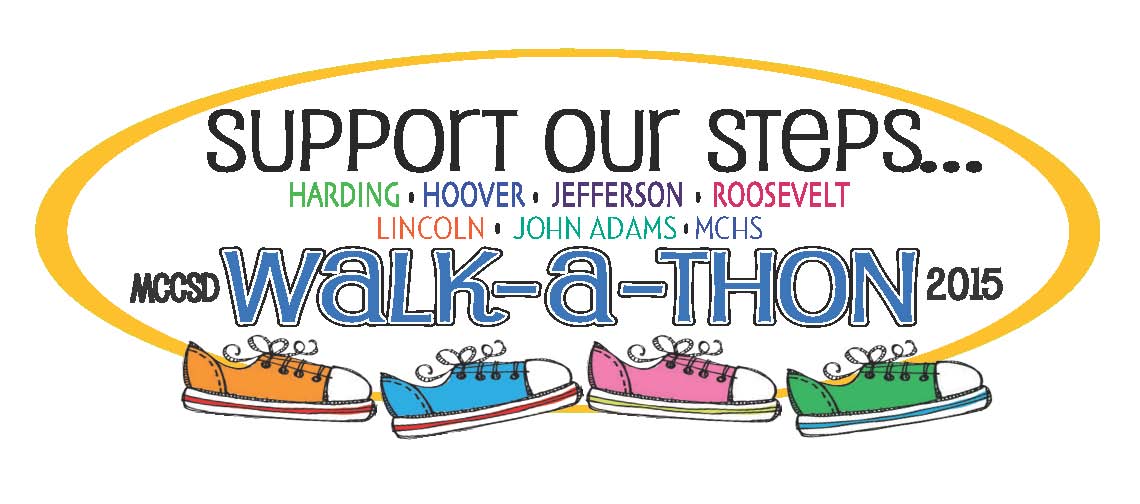 Now Available - April 2018 Issue of Each and Every Child Newsletter - A Department of Education Publication
The April 2018 Newsletter is now available.  The Department of Education provides a monthly publication, Each and Every Child.  Issues of this newsletter can be found on the Department of Education website at https://www.educateiowa.gov/each-and-every-child-newsletter.  
The April 2018 issue, Exercising the mind (and body) . . . This physical education class builds more than bodies,  shares about how one physical education teacher in College Community Community School District brings students with disabilities physical education to build their bodies as well as their minds.
To receive this monthly newsletter, send an email requesting your free subscription to jim.flaThis email address is being protected from spambots. You need JavaScript enabled to view it..
School Notification System Sign Up
The Mason City Community School District offers alerts through a school notification system to help keep in communication regarding school closures/dismissals/late starts and other important information.  Parents can sign up through PowerSchool to receive automatic phone, email or text message notifications by signing into their student's PowerSchool account and setting their Student Preferences.  There are several categories available for announcement types and parents may select their preferences for each category.  If you should have any questions or problems with setting your preferences, please contact your student's building office.