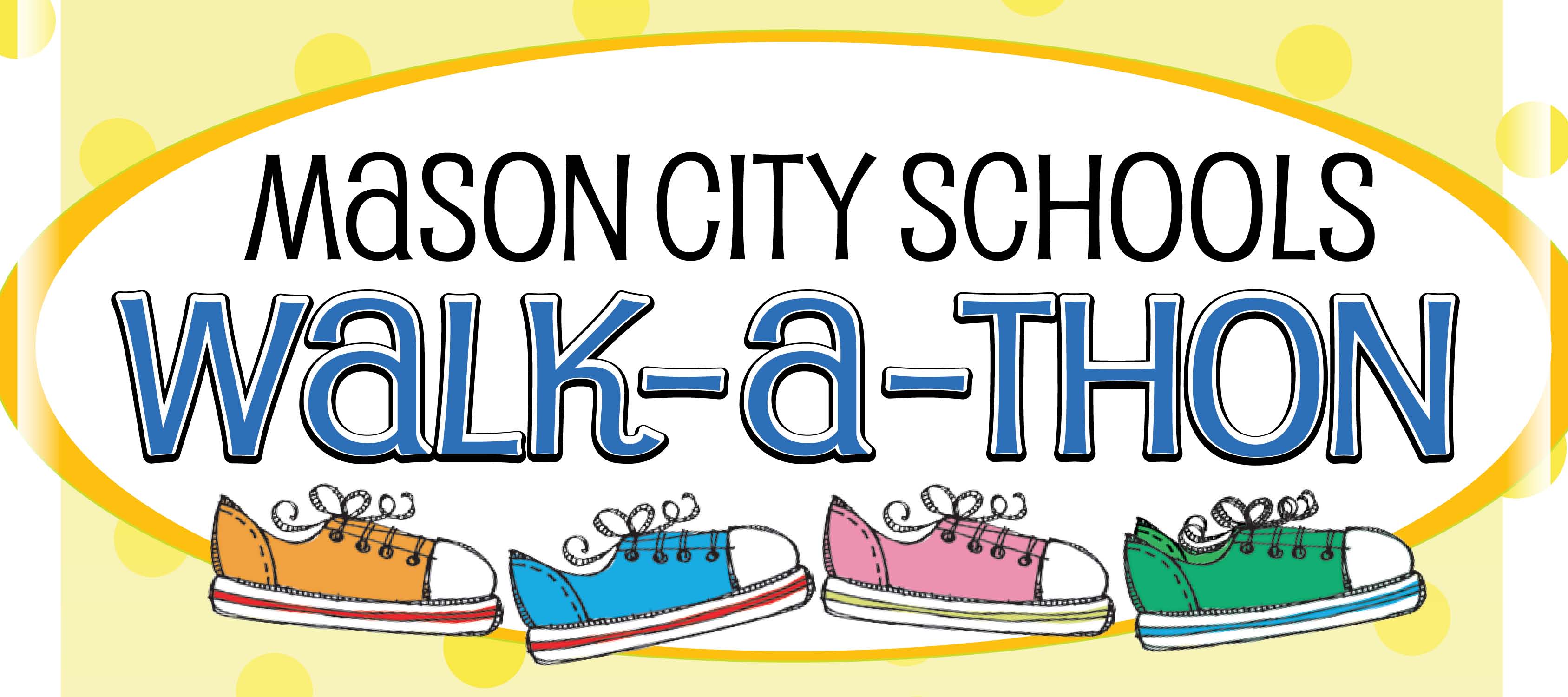 The Mason City Community Schools and PTOs are collaborating to hold the 5th Annual District-Wide Walk-A-Thon on Friday, May 5.  This event is to promote healthy physical activity for our students and community and to raise funds for our schools.
Fundraising kick-offs were held on Friday, April 14.  Each building has fundraising incentives planned and students may earn a variety of items such as extra recess time, selecting a staff prom king and queen, the opportunity to "dunk" an administrator and much more.
100% of the proceeds of this fundraiser go directly to the building's PTO. Past funds have been used for PE equipment, outdoor recess equipment, books for the IC, PBIS incentives, field trips and technology.  These extra opportunities, equipment, materials and experiences for students would not be possible without the hard work and support of the PTOs.
How can you help!  Pledges may be given to any student or you may make a donation directly at the school.  Friends and family may make credit/debit donations online to their school's Walk-a-Thon fundraiser at: https://ia-masoncity-lite.intouchreceipting.com/.
Each building will have a scheduled time to walk for approximately 30 minutes or more on Friday, May 5. Parents/Guardians are invited to participate in the walk with their student.  Please contact your building office if you plan to join your student
The Mason City Community School District continues to collaborate and plan activities to grow healthy minds and healthy bodies.